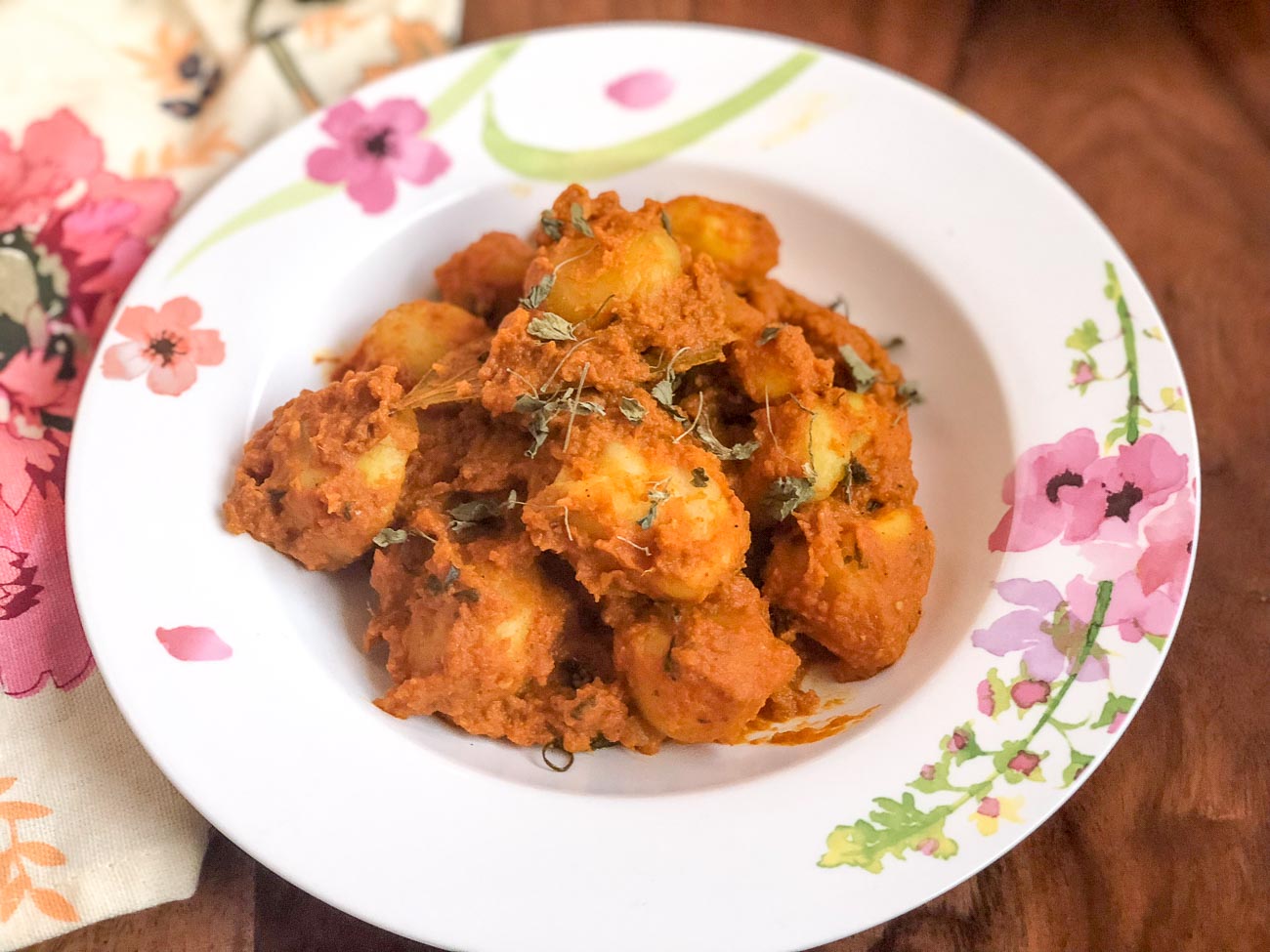 The Bengali Aloo Dum Recipe is a delicious recipe of potatoes that are simmered in spicy tomato onion garlic and a yogurt gravy. The potato is simmered in the dum aloo masala for a good 30 minutes until all the flavors are absorbed. Aloo Dum also known as Dum Aloo is a delicious spicy and tangy recipe that is a favorite at home.
Dum is a process of slow cooking on low heat where we cook the rice or vegetables in its gravy and spices in a sealed vessel simmered for a long period of time.
Serve Bengali Aloo Dum along with Bengali Luchi, Cholar Dal and Lauki Raita for a delicious meal with your family.
You can also try other Aloo Recipes that you can make for your everyday meals or pack in your Lunch Box: