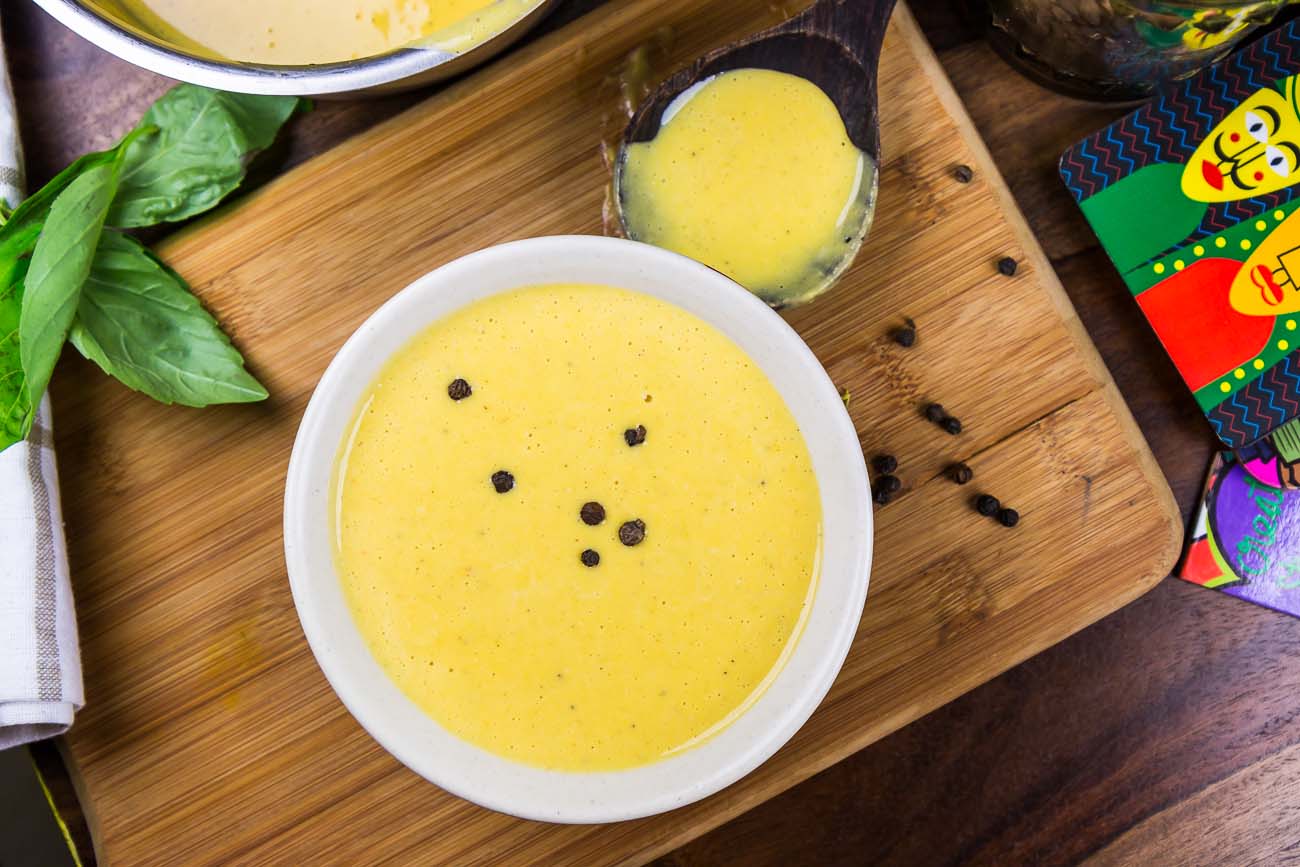 The Creamy Pumpkin Pasta Sauce Recipe is a wholesome and nutritious way to make a pasta sauce. The sauce is so versatile, that it can replace the regular creamy tomato sauce for Ravioli, Lasagna and many more dishes. You can also serve it over filled crepes for your parties.
Pumpkins are known for its beta carotene, that's rich in Vitamin A, antioxidants and other minerals. And the Creamy Pumpkin Sauce Recipe is a way to get the super vegetable into the diet of your family and especially children.
Serve the Creamy Pumpkin Pasta Sauce Recipe can be mixed with pasta to create Penne With Creamy Pumpkin Sauce Recipe With Broccoli. 
If you are looking for more Pasta sauce recipes here are some :