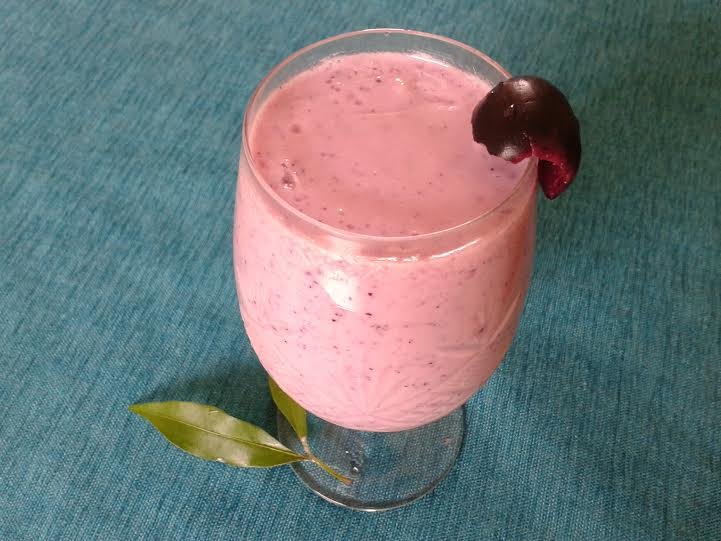 Black plum or jamun is very easily available in summer and rainy season. Jamun Fruit Smoothie is a quick juicy preparation and a refreshing idea for any time of the day. Jamun fruit pulp is blended with curd, milk, and honey to prepare this recipe.
Did you know: Jamun is a good fruit for persons with diabetes. These black plums are also power packed with many different nutrients that are good for our body. Jamun also has an antibacterial property and is used in many medicines.
Instead of throwing away the seeds of black plum or jamun, they can be sun-dried, and powdered, which has many benefits as well. For instance, one gram twice a day is believed to improve the health of diabetic patients. Jamun seed decoction with honey reduces fatigue due to physical strain.
Serve Healthy & Delicious Jamun Fruit Smoothie with Grilled Spinach And Cottage Cheese Sandwich for a wholesome breakfast.
Take a look at healthier smoothie and juice recipes that we have