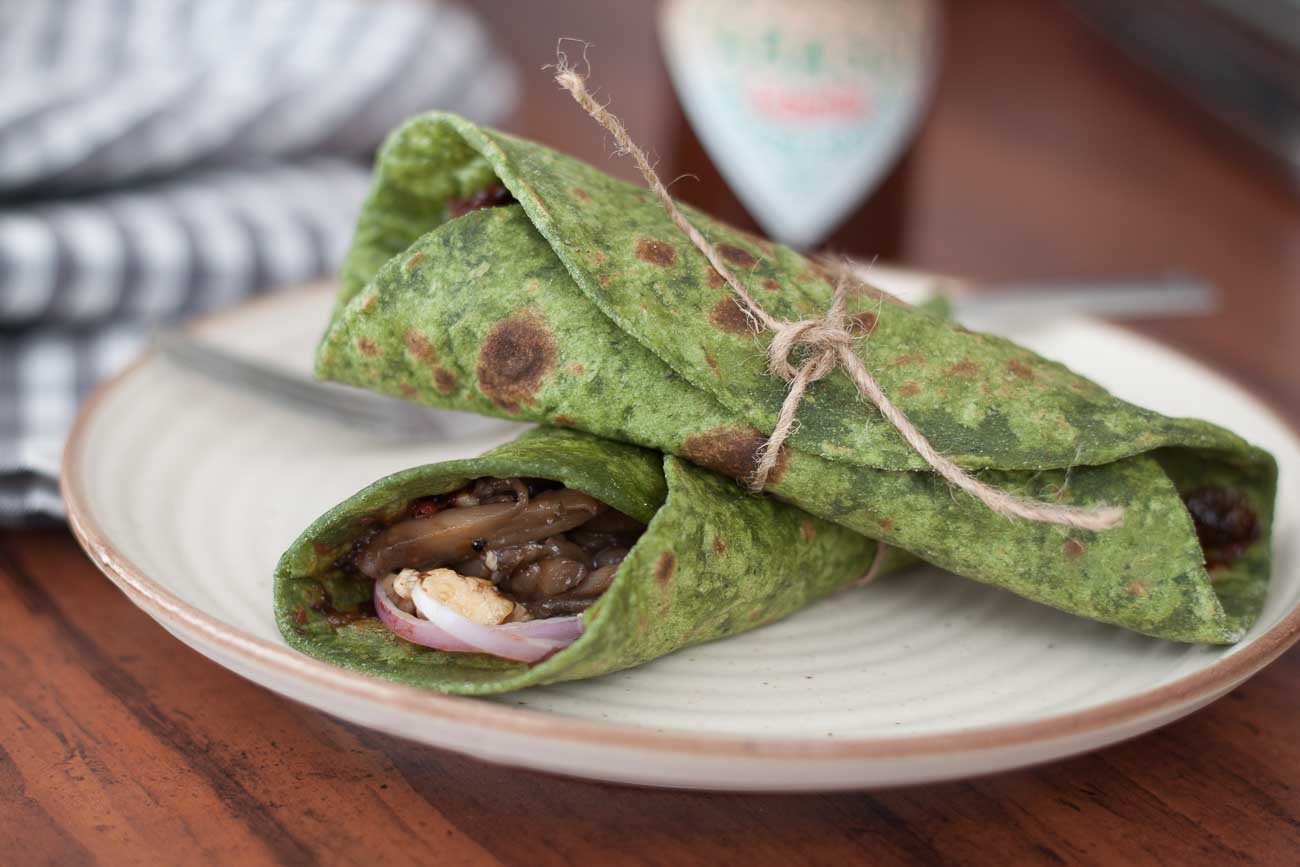 Paneer and Mushroom Stuffed Spinach Wrap Flavoured With Prunes Spread Recipe is a nutritional packed delicious meal that is stuffed with sweet and spicy prune chutney and sautéed mushroom and paneer stuffing.
Prunes are good source of Iron and also helps in building bones and muscles. These are the best for growing children. Very essential to include these ingredients as a part of your diet. Spinach and paneer will give you calcium required for healthy bones.
Serve the Spinach Wrap Recipe can be served or packed into your kids lunch boxes as a wholesome Lunch meal along with Chickoo Banana Date Smoothie or Fresh Fruit Bowl.
If you are looking for more Wrap recipe ideas here are some :